A Guide to Alternative Dining Options for EC Students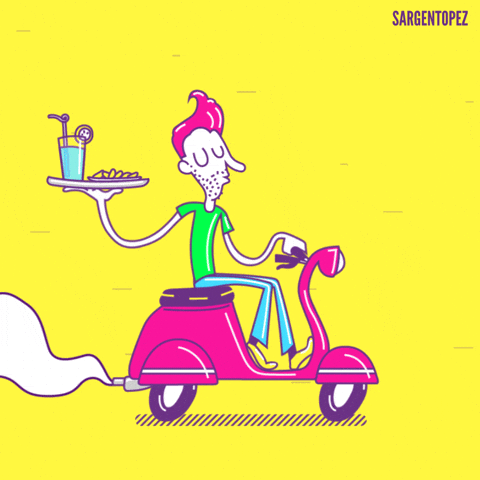 Recall the time when you were craving for a food spree, but the scorching heat deterred you from even stepping out of the NU-Q building, or the time when your stomach growled as you got caught up in back-to-back classes. Given the hectic schedules of college students, filling your belly might be a difficult problem sometimes, not to mention sating the appetite of all you picky gourmet eaters in Education City. This is when food delivery becomes the answer to your prayers. The Daily Q has compiled a list of available food delivery services around EC that you can use when you get tired of all the dining options on campus.
As the largest food ordering platform in the Middle East, Talabat features an array of eateries across Doha, ranging from fast food chains to Asian cuisine. The platform is relatively easy to navigate, since the search filter enables you to narrow down your food hunt based on various criteria — such as location and preferred cuisine — and both cash on delivery and credit card are allowed as payment methods most of the time. Despite the addition of a delivery fee, which typically ranges from 5 to 10 QAR, Talabat offers a plethora of discounts and coupons to suit the need of college students on a tight budget.
Logging in to your Carriage account, you might mistakenly believe the application caters to food connoisseurs and fashion bloggers because of its sleek design and appealing images. That said, Carriage is more than a food ordering platform. It also offers delivery for purchase of flowers, health supplements, groceries and even cosmetics. Having established partnerships with more than 300 restaurants in Qatar, Carriage aims to "provide the best delivery service across the GCC" by allowing the users to track orders in real time. It also eliminates the minimum charges on orders, so your wish can be fulfilled even if you are only hankering for a glass of fresh juice. Nonetheless, the downsides of Carriage include the lack of a customer review section, so you might be expected to discriminate between good and bad restaurants with a little bit of your intuition.
Originally branded as an online restaurant guide, Zomato has transitioned to incorporate food delivery service as part of its business expansion initiative. What distinguishes Zomato from the aforementioned platforms is its all-in-one website that combines restaurant searching, food reviews and online ordering. With an abundance of customer reviews and photos, users are able to learn about the vibe of a restaurant and make more informed decisions. However, since Zomato's food delivery service is still in its nascent stage, only a handful of restaurants that offer delivery to EC are displayed on its website and most of them cost more than 50 QAR per person.