Your Guide to the Best Fashionable and Affordable Online Shopping in Qatar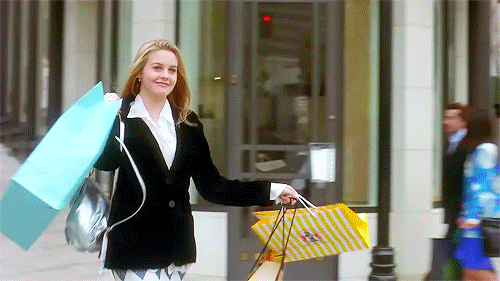 Everyone knows how frustrating it can feel to end a shopping spree with little found and loved. In my experience, finding something unique and different than what everyone else is buying is a struggle in Qatar. There are only a number of quality clothing stores that we all turn to, and more often than not you will end up seeing the shirt you bought the day before on at least five other people. This is where online shopping stores come in handy.
Online stores provide you with endless unique clothing styles, with a broad price range and sizes. You can choose clothes that range from elegant boutique-style pieces to everyday cheap street-style that will be your go-to wardrobe for everyday errands, including hectic university days. Additionally, many of these websites offer cheaper prices than what we see in the Qatari market, with additional sales and promotions.
But since the e-commerce market is dramatically growing in the region, some might be confused as to where to head for the best and safest online shopping experiences.
This guide is for people with fathers that warn about credit card security issues and mothers that nag about the risk of buying clothes that won't fit. Our guide to online shopping for students in Qatar will provide you with all the information you need to embark on a safe, fun and explorative online shopping journey that you will not regret. Here are some of our favorite tried-and-trusted online shopping stores that make the whole hectic and physically demanding process of shopping more convenient for the average busy-bee student. We also include information regarding payment options, such as the Cash on Delivery option, which allows to pay for your order in person on your doorstep when it is delivered. What can be easier than that?
VogaCloset (Cash on Delivery)
VogaCloset is one of those sites that clump a whole lot of amazing street style brands like Boohoo, PrettyLittleThings and NastyGal into one place. VogaCloset's price range is also affordable, with a sale section that runs almost all year long. The shipment usually takes a maximum of two weeks and the quality of the clothes offered is great. VogaCloset offers collections of clothes for all occasions, in addition to shoes, accessories and even makeup brands that you won't usually find in Qatar. Some of the skin-care products they offer include Bondi Sands and St. Tropez self-tanners for that all-year-round golden tan we all want. You can also head down to the bottom of their homepage, enter your email in the "Subscribe" section and sign up for their newsletter to so you'll be notified for any special sales.
SheIn (Cash on Delivery)
SheIn is one of our personal favorite go-to stores to shop from. SheIn is a Chinese website, which is inspired by Western boutiques without the wallet-breaking price tags. Even though their quality is not always top notch, they do offer a great variety of clothes for people with all tastes, including modest clothing options.
To avoid the problem of receiving clothes of a lesser quality than you expected, always keep an eye on the "Review" section when viewing products. Their reviews are extremely helpful, especially the ones that include pictures of the products on real costumers, who are honest about the fabric quality and the size. It is essential to note that some of the sizes of the clothes tend to be smaller than the sizes we are used to in the European and American shops in Qatar. To make sure that the size of the item that you ordered is just right, SheIn includes a sizing chart rated by customers on whether the product they ordered was small, true to size, or big.
Their accessories and shoe sections are worth also checking out. They offer products that will look unique and different than the ones in the Qatari shopping market. The best thing about SheIn is their flash sales, which will offer discounts on products with sales up to 99 percent off. When you create an account, you can also earn points that you use in lieu of money by reviewing the products that you have bought. Overall, it is a great website with a worldwide customer community that you will enjoy being a part of.
JollyChic (Cash on Delivery)
JollyChic is also a Chinese website that is similar to SheIn, but is of a little lower quality. What is unique about JollyChic is not only their insanely extreme flash sales that offer you products almost for free, but also their amazing variety of household and electronic products. Just browsing their beauty and "Home and Living" section is an entertaining activity of its own. You can spend hours going through their list of products and adding things to your cart that you never knew existed, that you will realize you cannot live without. From face massagers to facial steam machines to crazy makeup tools. You will be amazed at the random and unique products that they offer.
Similar to SheIn, it also very important to stick to the products that have good reviews. Make sure to also check out their bags and shoe sections for a wide variety of interesting options. As a bonus, since Halloween will soon be knocking on our doors, you will be happy to know that JollyChic also includes a variety of cheap costume options.
MarkaVIP (Cash on Delivery)
For a slightly fancier option, head to MarkaVIP. They offer a great variety of high-street brands, such Michael Kors, Coach, and Furla for the girls and Calvin Klein and Armani for the guys, at cheaper prices than the ones in the Qatari market. They also boast an impressive variety of skincare lines, like Dermalogica, Kiehl's, Elizabeth Arden, Mario Badescu and many others that are hard to find in stores around Doha. Additionally, they have an amazing collection of occasion wear for your fancy events, including gowns and jumpsuits; they also have a modest fashion line included, which offers hijabis a great variety of clothing pieces.
ASOS (Online Payment Only)
ASOS is another one of those amazing mothership websites that is home to a lot of fashionable high-end to affordable-wear brands. My personal favorites are the ASOS original collections themselves. They have exquisitely unique pieces that are very hard to find anywhere and that will make you stand out in a crowd. The price range is also very flexible as there is something for everyone's budget. I recommend signing up for their newsletter because they have random sales that might make the dress or the shoes that you want abut cannot afford a bit more budget-friendly. Here is a link to a guide that explains how to easily sign up for their newsletter and customize what information you would want ASOS to send you. The website, however, does not offer the COD service, but as we mentioned it is very much tested-and-trusted.
Addoony Beauty (Cash on Delivery)
Addoony Beauty is one of the first makeup websites that started in Qatar and there is a reason for its continued popularity. The website offers a diverse makeup selection at really affordable prices. The order tends to arrive within 24 hours of purchase. However, it is important to note that your orders have to cost a minimum of 100QR.
Beauty Boutique (Cash on Delivery)
With a remarkably wide variety of makeup lines, Beauty Boutique is another great option for any girl who desires a makeup shopping spree. The website includes lines like Laura Mercier, Charlotte Tilbury, Kylie Cosmetics, L.A. Girl and more. Much like Addoony, their products are of great quality. The shipping fee for this website is 30 QR and they ship within one to two days of the time the order is placed.
BioVea (Online payment only)
For all the organic-line lovers, BioVea is your perfect destination. Much like all the other shops BioVea is a website that hosts many different brands of many different product types. However, for the sake of this guide we will be focusing on their skincare and beauty products. Unlike many websites, BioVea specializes in products that are of natural origins and that are more nature-friendly. Their makeup and skincare lines offer a great variety of organic and non-organic brands that will be as interesting for you to scroll through as it will be to buy from. My favorite products to buy from BioVea are their supplements and superfoods, which are great additions to smoothies and food. Even though they do not have the option of COD, they are a very trusted source, so head over to their website and choose the Qatari store and start shopping for better skin and hair care.
So, there you go! Your guide to online shopping in Qatar for clothes and makeup that will accommodate all the wallets and budgets out there. Check out this video for some outfit ideas and a shopping haul using some of the aforementioned online shops from this guide.
Do not forget to share your shopping experience with us on our social media accounts and share some of your favorite online shopping stores that we might not have mentioned in our guide. Also, snap some of your favorite outfit pieces that you have bought using this guide, use our hashtag #DailyQStyle and #StudentStreetStyle, and we will feature your looks on our Instagram page!